[Webinar] How to assess financial and energy savings of renovations in residential buildings? RenOnBill presents its tool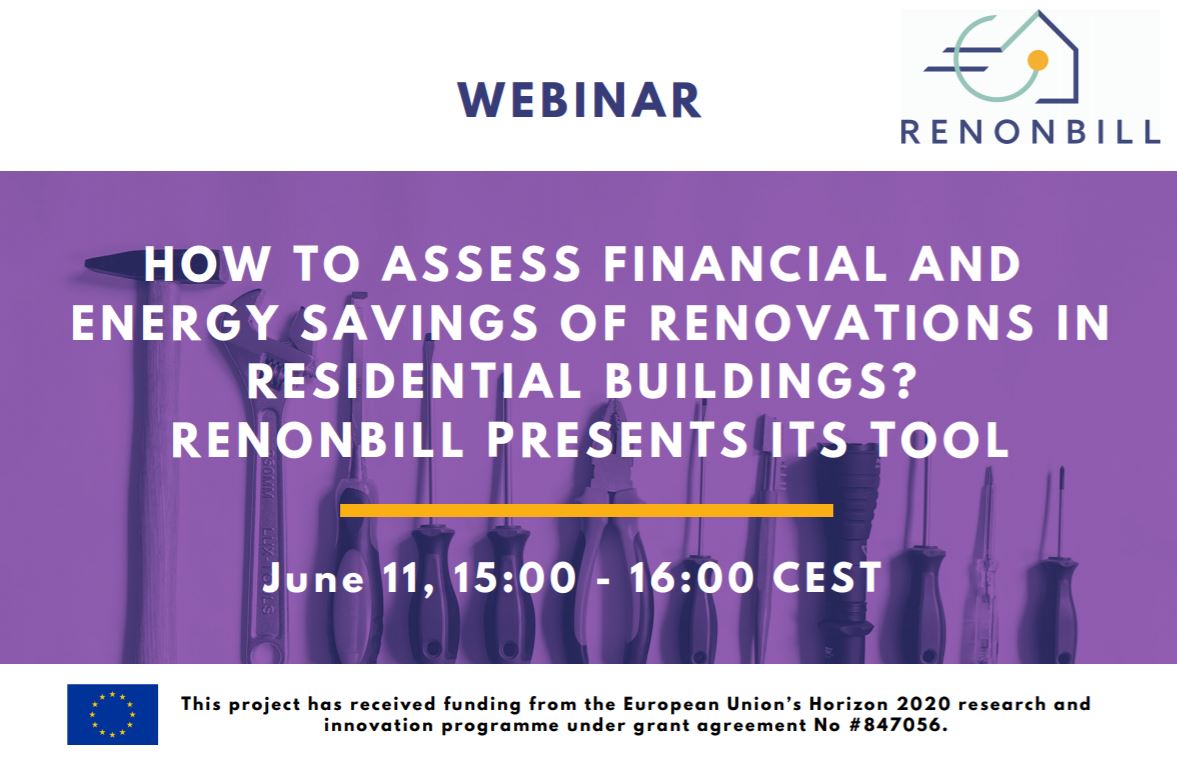 What you will learn:
How the RenOnBill tool can support financial institutions and energy utilities in assessing the potential of specific energy renovation measures in residential buildings
The tool's functionalities and user experience design
How the tool can support the decision-making process toward renovations
You will contribute to the tool's development by:
Gaining first-hand insights on the tool's underlying assumptions, methodologies and calculations from its developers.
Providing feedback on the tool's design.
Find the slides here.
In case of any questions, get in touch with Sophia Stock (stock@adelphi.de).